Domiciliary
Finding the right carer can seem like a daunting task, Nannyez is here to help match your family's needs to the ideal local carer. Care can be provided as often or as little as you require. We also offer flexibility around the days and times that you require assistance.

Nannyez's home carers are healthcare professionals, that offer support to help each service user live comfortably in their home. Our professionals work toward a common goal, to ensure that service users maintain an excellent quality of life.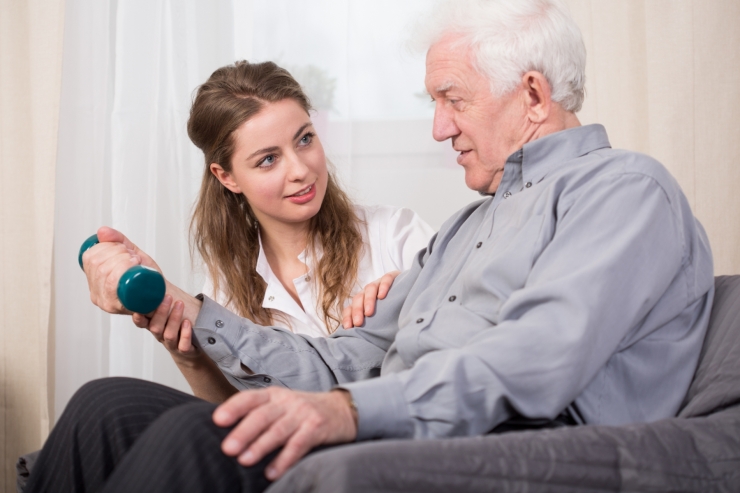 Medicine administration
Service users can be assisted to take their prescribed medication. Medication that is not medically prescribed by a health professional, or do not have clear instructions, carers are unable to offer assistance with administration.
Food preparation
This can include heating up pre-cooked meals, preparation of basic meals from scratch. Assistance with eating can also be provided. Items used for meal preparation and consumption will also be washed up, then stored away. Care is for the service user only.
Mobility support
This can include assisting service users to move around the house, up or down stairs, move in or out of bed, access to other rooms, moving in or out of wheelchairs. This does not include physically lifting a service user from one location to another, with both feet removed from the floor.
---
Personal care
This can include assistance with bathing and hair washing. As well as support service users to have a strip wash, or bed bath.
Dressing
This can include assistance with placing clothes on or removing them. Assistance can also be provided with placing on or removing artificial limbs and /or medical aids.
Shaving
Male service users can be supported with this aspect of personal care. Carers are unable to assist with hair removal from the body that is not facial, for male or female service users.
---
Oral care
This can include assisting service users with general oral hygiene, such as brushing their teeth or cleaning dentures.
Laundry services
This can include domestic laundry that belongs to the service user only.
Bathroom assistance
This can include assistance to use the toilet or a commode.


---
Night time assistance
This can include assisting a service user through the night, as and when needed.
Grocery shopping
This can include a trip to the grocery store to purchase items from a list, provided by the service user, on the service user's behalf.
Companionship
This can include going for walks, spending time engaging in general conversation, board games and general friendly platonic quality time with the service user, to provide mental stimulation.
---
Non-oral medication administration
This can include assistance with applying creams or lotions, that have been medically prescribed by a healthcare professional. As with general medicine administration assistance can only be offered if it has been prescribed by a health care professional, with clear instructions.